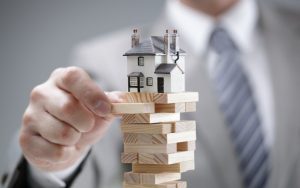 Due to economic distress and the effects of the current and ongoing COVID-19 pandemic, Australia's real estate market has seen different days, and some experts even call it odd. Journalist Peter Mares, who has investigated the Australian property market, is one particular expert that voiced out opinions about this topic.
"Theoretically rent is an indication of the value of housing," says Mares, yet everything that is happening in the Australian market currently is contradicting this statement. "The rental return should rise with the value of housing. But if you see prices going up in one place and rents going down in another, it seems quite odd." he added.
While it is an odd occurrence, data collected from housing backs this up since in major Australian cities like Sydney and Melbourne, rents have fallen since last year. They are still going on due to a lack of tenants, mainly because of the COVID-19 pandemic.
The oddity continues as regional rentals start to disappear. Mares also talks about boom conditions, a given period of increase in activity in a particular region. This boom that he's referring to is a rapid event that happens fast without even being noticed by anyone.
Chief economist Kim Houghton of Regional Australia Institute also contributes to this thought by saying that the boom that Australia is experiencing isn't something that has been created by people moving in alone. A lot of factors contribute to this, "We've got investors, and owners and renters doing very different things in different parts of the country," Dr Houghton stated.
While the property and house markets are booming in coastal areas near popular Australian places, the same isn't happening in the other parts of Australia, and Dubbo is a great example. Dr Houghton suggests that Dubbo and other similar regions are experiencing struggles with their housing market mainly because of quality and stock issues with their properties, driving other people to go to different places instead. While both may not be the main reason, quality and options are two things that should be considered by other regions so that they can keep up with the competition. Dr Houghton added that investors are also at fault mainly because of their behaviour. "The number of places available for rent in places like Coffs Harbour dropped so much through 2020 – from over 150 per week to well under 50 per week."
With the COVID-19 pandemic still around, it is safe to assume that the real estate market will continue this odd behavior, and people might have to adapt even more if they want to keep up.