A structural engineer in Sydney might cause you some funds to hire, but its effects will be long-lasting and worthwhile. You can easily say that you made a good investment at the end of the day. However, not a lot of people understand how much of a big deal these engineers are. If you're one of them, then there's no need to worry because this article aims to promote the many benefits of hiring one.
Pinpointing Future Issues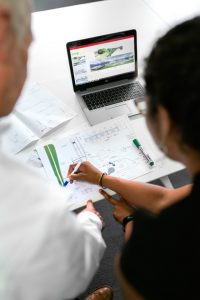 Hiring a "structural engineer near me" should always be your top priority if you're buying a pre-built or pre-designed property. In this case, you don't have control over the creative process, and issues might arise when the right time comes.
A structural engineer can prevent any of these from happening by simply just giving an expansion or evaluation. The design that you have picked might be good in your eyes but it's not always the same when it comes to engineers. Hire a professional to avoid anything that will cost you more money to repair.
Come Up with Plans for Renovations and Repairs
If you already have a property that has been standing for some years or even decades, maybe it's the best time to hire structural engineering consultants to make sure that your property will last for more years.
Even if the materials used for your property are meant to last for decades, it's not always guaranteed since there are many ways that your property can be damaged that you can't control.
Doing this with a 3-year interval is the most reasonable frequency because you don't have to spend that much when it comes to consultation.
Securing Your Property to Follow the Code
Depending on your location, there are property codes that should be followed to make sure that you won't meet any accidents in the future. Even if your property has passed the code and regulations before, it doesn't mean that it will continuously do so for the rest of your lifetime.
A structural engineer in Sydney will make sure that your property will be following the local code for a set amount of years. That gives you assurance and also an expectation when to hire another one.
A structural engineer in Sydney can do more than just help you build a property. Keep in mind that they can also be consultants that would help and guide you on the right path to being a responsible property owner.