Investing in your home involves upgrading the technology used to make it more convenient. One of the best ways to increase your comfort inside it is by updating your lighting control system. Through this, you can change light settings through convenient methods.
Through this, controlling the settings can be done either through a touchscreen interface or even through your smartphone. This gives maximum comfort as you will be able to control it no matter where you are as long as you are connected to the internet. The technology used for this is called the CBus Home Automation system.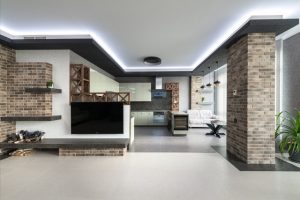 This technology upgrades both the hardware and the software of the house. With a single platform, you can control any light inside your home. This is also continuously updated to ensure that the lighting control system will be free from issues and secure.
One of the best upgrades of this is giving users the ability to control their lighting simply through their smartphone. Through this, you can also incorporate controls for the blinds and thermostat. Lying in bed at night before going to sleep will be more convenient because of this.
The lighting control system can also be adjusted depending on the time and mood of the day. With the use of LED lighting, you can use bright whites to boost your mood in the day, warm lights for being relaxed before sleeping, and intense lights for intimate evenings. This can also be done through your phone.
Most of these also come with pre-made lighting settings that are made for a specific mood so that you won't have to adjust every light yourself. Examples of lighting settings include "Mornings", "Dinner", and "Energetic". This is also not just limited to home lighting automation as some can incorporate music to set up the scene better.
What sets these systems apart from binary devices is that it is "smarter" in the sense that it is connected to the internet. It also has more options for controlling the intensities and scheduling of light instead of only "on" and "off".
Installing smart lighting for your home is a good investment. After all, it helps you save energy by allowing you to have a clear schedule of when the lights will activate. Through this, unnecessary lighting will be reduced.
Australian homes are slowly being dominated by smart technologies that make everyday living more convenient. If you are interested in this, check out the companies which offer this service within your area.